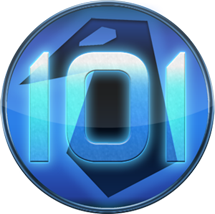 >05/07/2004 | IceFire
So its 2004 and its been maybe three or four years since we started this bloody thing and the end is in sight. Alot has changed recently so lets recap
Firstly, and most obviously, the website has had a massive makeover of its visual. I completed the last version using Paint Shop Pro 4 and I've since moved onto Photoshop 6.0 (I know, not even CS). The result is a much more refined website. I tried several different designs and looks but the original design was very nice to work with and its very easy to put together so I've made it look nicer but everything else is where you should expect it.
We've also moved to HLP. A big move in and of itself. This is now the center of our small but active community. The move was made for obvious reasons and you can read all about it when it comes to be.
The campaign is within a hairs breadth of being completed. We've still got some work ahead of us to tidy it up and bring things upto release quality. First, we'll need voice actors soon as the script gets locked down and second we need MOD people. At least one person to do some texture work and another to help us get the tables all together (likely using Lightspeeds updates for weapon effects).
So thats about all I can fill you in on. We've got a few hours left on missions and a few more left on MOD's. Then we're essentially done. We need support to get there. If you have the talent please contact us.
---